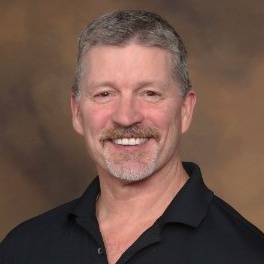 Bruce Burke
Licensed Home Inspector
Bruce Burke is the owner and home inspector of Scout Home Inspections LLC. There's a tremendous amount of pressure to make the right decision when buying a home—because once you close the deal, there's no turning back. Bruce strives to inspire comfort and confidence during the most critical phase of homebuying, thoroughly educating his clients on each accessible component of a property before they reach an agreement with the seller.
Construction Is Our Area of Specialty
Before he became licensed as a professional home inspector, Bruce worked in the construction field for over 30 years. A bachelor's degree in Civil & Environmental Engineering provided the foundational knowledge for Bruce to find rapid success in the industry. Bruce has done everything from serving as a field engineer to a project superintendent—working in interior, heavy, civil, foundation, and water supply construction. Bruce has worked diligently to maintain and expand his knowledge of residential and commercial construction practices. As a professional home inspector, you can trust Bruce to incorporate his experience into every job that he performs—providing a top-quality service that will leave you well-prepared to buy or sell a home.
Masterful Knowledge – Supportive Service
At Scout Home Inspections LLC, we view home inspectors as professional guides who should lead every client to their preferred destination—a home that's structurally sound, totally safe, and simply a good investment.
In his free time, Bruce enjoys relaxing at home with his wonderful family. He partakes in various hobbies, including hiking, golfing, and skiing. Bruce also loves to volunteer for events in the local community.

You're Invited
We want you to feel included in the home inspection process—that's why we always invite our clients to attend their appointment, whether you're in the market to buy or sell a property.

Questions Answered
If you think of additional questions after you've read through your inspection report, please don't hesitate to give us a call—no matter how much time has passed since your original appointment.

Weekend & Evening Appointments
To make your home inspection easier to fit into your busy schedule, we offer weekend and evening appointments by request.
BOOK TODAY!
At Scout Home Inspections LLC, we've worked hard to attain a specialized knowledge of residential and commercial construction. Our thorough and accurate home inspections will provide you with a clear understanding of a property before you decide to negotiate a purchase. Contact us today to request an appointment.

We offer professional inspection services to the following areas:
All of New Hampshire and Maine, including Southern New Hampshire, Manchester, and Nashua.
Special Promotions
Contact us to ask about a discount for currently enlisted and veteran members of the United States military. A discount is also offered to first-time homebuyers.